This is my review of the product Viral Autobots Review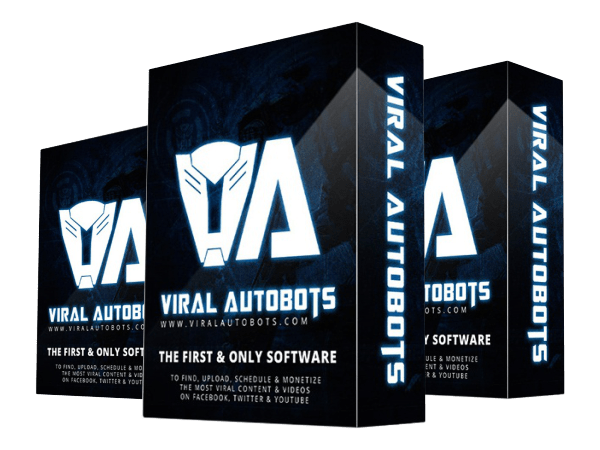 Viral Autobots is the first software that has been designed find, schedule, upload and monetize the most viral content on your Facebook fan pages. Thereby making posts reach millions of users without costing you a dime.
The product was created by Luke Maguire (a.k.a. the Aussie with the crazy hair) and he has done a splendid job automating Facebook fanpage success which would otherwise be a arduous task.
Take a look at the slideshow I put together about the product
It's a web based software that will go through Facebook fan pages and find the most viral images and videos in any niche, the app will let you either share them to your own fan page or download them and then post to your page.
In the training section Luke recommends downloading the images and videos and then posting them up again in your own facebook page because, Facebook likes it when their own platform is used.
There are 8 training videos, covering the features of Viral Autobots, included is a video case study of a fan page they grew with the help of this software.
The page finder and feature finder work together, first click on the page finder tab and search for whichever niche your page is about and the software will find all the Facebook pages within your niche.
You can filter the posts by either images or videos and set a certain number of likes. Then have the option to view the post, share it to your page through viral autobots or download and thereafter upload it to your page.
The software has been preprogramed with the most popular niches and preloaded in the software are the top Facebook pages within the popular niches.
There are some other useful features of the software including ability to search the most viral Twitter hashtags and further can select specific locations to check which hashtags are trending at that time.
The Youtube trends facility is also same and shows what videos are trending in countries and just like the main feature, you can either share it on facebook fan page or download it and then share it.
Here a look at how Luke explains the setting up of the system within 60 seconds:
As with most products of this type it comes with a couple of upsells:
One is an affiliate link cloaker and the other a full-on training system for Viral Autobots.
OK lets take a look at the bonuses offered with the product:
Socialite Pro – Another product of Luke's that retails for $67, it looks a product that will show you how to manage local business's social media marketing.
A video case study of how a marketer made over $1000 with 2 simple videos.
This is a WordPress plugin that will bring you data from Google trends – haven't used this yet.