Passive income streams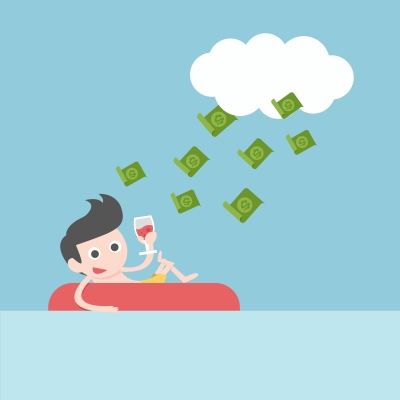 Are critical for your success and an internet marketer – and could very well determine your survival on the web.
So what does passive income mean? Well it means earning money while you sleep – but don't get too excited you need to have a lot of procedures put into place before you can earn while you sleep.
What you need to do:
Create a website in your niche full of super fantastic information that everyone in your niche wants to be in the know about
Create a lot of photos and graphics or infographics that everyone would like to share – such viral content will get your website noticed very quickly
Have a system to sign up prospects or customers – to create your email list
Once you have created a list of over 100 emails you can start sending out newsletter and promote products or services.
Create a newsletter that you send out at least once a week full of interesting articles and links to interesting vidoes and other media
Create an information product or create a members only section in your website and charge fees from your customers for the service that you provide
Visit the forums and provide valuable input to the discussions that are taking place their – and make sure to link back to your blog or website
Once you get a sizable audience its time to monetize with advertising using ad-networks such as Adsense – advertising income can form a sizeable part of your total income if done correctly by targeting keywords that people are willing to pay a premium for such as "loans" , "credit repair" , "pay day loans"
Its now time to start looking for products to sell through your website – ideally you should select products that are directly related to your niche and products that you have personally used. This type of selling products through your website is called affiliate marketing – it just means that you are promoting a product for a commission. It is a legal requirement that you make an "earnings disclosure" that you are receiving a commission by selling a product on your site to your audience.
Don't underestimate the power of social media – most successful internet marketers now rely heavily on the power of social media to drive passive income to their websites – almost any type of popular consumer product can be promoted using fan pages and business pages.
Bottom line is creating passive income streams takes a lot of effort – since its just not about sitting back and collecting the checks – you have to put in a lot of hard work upfront this discourages a lot of people who give up midstream due to the amount of blood, seat and tears required for very little reward (initially).
To stay motivated you need to create a long term business plan and content plan on how you will finance the initial stages of your business – since it might even take a number of years before your business starts to make enough money to support itself.
However, if you do follow the steps outlined above and are willing to stick it out then there is a high probability of success for your own online business.
I look forward to hearing about your own success story soon.