Have you ever wondered why you haven't been able to crack the Internet code and make millions online? The answer could be that you have not been providing enough value to your customers or your product is just a quick fix that gets easily obsolete – so people don't need it in a couple of months.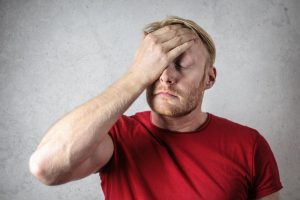 For example look at the products being sold on Clickbank, Warrior+ and JVzoo – most of the products become obsolete very fast – that why so much emphasis is place on selling products as soon as they are released as they have such a short shelf life. Selling as soon as the product is released is now famously called launch jacking. Some of the more successful launch jackers are marketers with large email lists.
Create a Large Responsive Email List
Internet marketing success can be measured by how well that you can create a responsive email list. But what happens if you are unable to create a responsive list? Creating a responsive list is a long term process since the customers have to know you and trust you before they start to accept your recommendations for new product purchases.
I have created a short video course on how you can create your own
You can make a whole lot more if you know the secrets of building a big, responsive list. Discover them here: https://immentor.me/emarketers/
Not everyone will be able to build a good list – so lets look at the other methods to make it online.
Become a Copywriter
If you have the ability to make sales easily or can sell a fridge to an Eskimo then this might be your opportunity – There has been a growing demand for people who can write copy – look at websites such as upwork.com and fiverr.com to realize the profit potential of becoming a copywriter is very lucrative.
Now you too can find out what the world's best copywriters know about creating cash-pulling copy! See https://immentor.me/powercopy/ 
But what if you just can't make it as a copywriter?
So lets look at the other online money making methods
Money making membership sites
What if you can create a membership site! Many people have made consistent income by creating well loved membership sites. What is the secret to a successful membership site is access to valuable and unique information that is not available anywhere else. So if your an expert in gardening or preparing particular type of cuisine – this type of specialist knowledge could be starting point of a successful membership site.
Also the subject of the membership site should have a passionate following such as Keto diet recipes or vintage car refurbishing
When most people think about membership sites, they think about some rinky dink PLR site. But the truth is, some of the biggest and most profitable businesses on the planet install memberships whenever they can.
Take Walmart as an example they started up the Sam's Club offshoot as a membership.
Amazon has Amazon Prime. Netflix is based entirely on a membership framework. Facebook is free, but it still requires membership to access the site. And every time you pay a bill for web hosting, cable TV or your cell phone, you're basically paying a membership fee.
Big companies use this model because it works like crazy. 
Does your sales funnel include a plan for pocketing residual income?
If not, you've got a gaping hole in that funnel that you need to fix. Even the biggest companies in the world like Walmart include residual income opportunities that's what Sam's Club does for them. That's what Amazon Prime does for Amazon. And now you too can find out how to set up a membership site once that pays you over and over again.
Smart marketers know membership sites are the bomb. That's because a well-run membership site attracts all the best affiliates and makes money like crazy.
Want to know how you too can make money with your own hugely profitable membership site? Get your hands on this now: http://membershipmarketersclub.com/.
If making a membership site is just not your thing then look at
Make money from affiliate sales
Even though millions of people and "your grandma" are selling affiliate products trying to cash in commissions – there is still hope for you. All you need is a unique angle on the sales process or a new way to attract attention of potential buyers.
Truth time: Most affiliates really have no idea what they're doing when they promote an offer. So they just blast out an email to an unresponsive list put ads on a blog that no one visits and maybe even spam a few Facebook groups.
Guess what?
That stuff doesn't work. Never has, if the affiliate doesn't have a responsive audience.
So how do the super affiliates make money with every offer they send out? They got a few tricks up their sleeve
Ever notice how the super affiliates win every affiliate contest? No matter what's on offer, the super affiliates leave everyone else in the dust. It's hard not to get a little jealous when you think about how much money they're making every single day of the week.
Tell you what you can start winning those contests. Yes, YOU. You can be the one with the big commission checks. You can be the affiliate that the vendors fight over. You can have the big, responsive list that turns your friends green with envy.
What's the difference between the average affiliate marketer and a large pizza?
Easy- a large pizza can feed a family of four. ?
I'm just kidding around here, but you gotta admit there's a lot of truth in that joke. Most affiliate marketers hardly make enough to cover their autoresponder fees never mind trying to buy groceries or pay the rent with their commission checks.
Then there are those affiliates who pull down the huge commission checks. These guys are banking six or even seven figures a year. 
How do they do it? They know a trick or two that hardly anyone else knows. Until now. Find out what the super affiliates know by clicking here: www.affiliateprofitsclub.com. 
But what if you can't make money in this competitive field?
Create your own product and make money
Are you looking for a way to make money?
Then you already know you have a lot of choices. But if you want a shot at making as much money as possible, there's one thing you need to do: sell your own products.
Sure, business models like affiliate marketing are pretty awesome. But if you want to start pocketing more profits, then you'll need to create your own products. I'm talking about selling ebooks, videos, audios and apps. You might even offer high-ticket services such as coaching and consulting.
You get the mailing list. You get all the profits. And you don't even need to create the products yourself.
It's no secret that you need to create and sell your own products if you want a super-profitable business. 
But here's something else
You need to create a sales funnel full of products.
You see, a lot of aspiring business owners have this dream of becoming rich from just one product. It's not going to happen.
So here's what you do instead…
Create a sales funnel full of products at a wide variety of price points. I'm talking products from $5 to $5000.
Think you can't do that?  Think again. Because there's a way to get this done quickly and easily, without even creating the products yourself. There's even a way to get others to create products for you for FREE.
How?
Well that's a bit of a secret that product creators like to keep close to the vest.
Until now
Introducing the Product Profits Club, which is your ticket to creating profitable digital products such as ebooks, videos and apps.
Let me ask you a question
How much more money would you make if you had more products to sell? 
Just picture this for a moment
A prospect opts into your lead page. They buy a $10 product from you. They're impressed, so they buy a $50 product from you. They take advantage of an upsell and spend another $10 with you. Next week rolls around, and they're taking out their credit card to give you $100.
Do you see a pattern? This is a rabid fan who buys everything you sell. They'll take their credit card out every week as long as you keep putting good offers in front of them.
Question is
Do you have enough products to do this?
Sure, you could sell affiliate products. But you know what? You're giving away 50% of the ticket price when you do this. Sell your own products instead, and you get 100% of the profits.
Sounds much better, right?
So now the question is, how do you quickly and easily create your own profitable products?
Here's the answer: www.productprofitsclub.com.
What if you still don't understand how money making works on the Internet?
Understanding online business models
If you're like most people who want to make money online, you've seen your share of scams and shady deals. Secret shopping Ponzi schemes assembling jewelry at home doing surveys for cash.
Some of these are outright scams. Others will put a few dollars in your pocket, but even people in sweatshops make more money than you.
How do you tell the difference? How do you spot the real money makers?
Here's the thing
There are a lot of websites promising you the secret, but they're all based on stuff that worked 10 years ago. The web changes at light speed, and you'll get left behind if you're not changing with it (just ask MySpace and Alta Vista).
When it comes to making money online, there's a shady marketer peddling snake oil on every corner. Their money-making schemes promise you the world, but usually all they do is drain your bank account.
So how do you tell the difference between a REAL opportunity and scam? 
Simple ask yourself if you're building a business. Ask yourself if you're creating assets. Because if you're not, then you got yourself a job or worse, you've been scammed.
So how do you get started building a real business? You click here: www.webprofitsclub.com
What if you try everything above and are still not making money?
There is still hope for you – try the business models below:
Brave new world
Dropshipping as a new business model – Create a shopify site and learn how to optimize it by signing up for 21 day challenge course of the Ipro Academy by Fred Lam – he will teach you all about setting up a profitable webstore and how to market it profitably using facebook ads. There is a monthly fee for Shopify store.
Thereafter you should also tryout Alidropship that has a wordpress plugin that helps you with the complete dropshipping process. Using wordpress website with woocommerce also allows you even more benefits allowing you to cash in easily. Alidropship plugin has a one time fee and not monthly charge.
Learn a new skill or create a new product that can be easily marketed to a hungry market. You can get your inspiration from Upwork.com and fiverr.com to check what type of products/services are being demanded
Graphical design agency – create logos, social media graphics, infographics, flyers etc for eager clients willing to pay top dollar
Social media marketing agency – setting up one of these agencies could give you stream of new clients
Facebook advertising services – many people are looking to profit from facebook ads
Facebook and google business leads – this is a relatively new method of generating new leads for businesses – there is a large market for any person who knows how to do it profitably.