Are you looking for helpful tips on how to protect yourself from scams and save your hard-earned money? Look no further! In this article, we will explore the world of scam review sites and provide you with valuable insights to help you identify and avoid falling into their traps. We will unveil the tell-tale signs that can help you distinguish between genuine reviews and those that are simply trying to deceive you. So, sit back, relax, and get ready to become a pro at spotting scam review sites!
How to Spot Scam Review Sites
Introduction to Scam Review Sites
When researching products or services online, it's important to be cautious and skeptical of the information you come across, especially on review sites. Unfortunately, there are numerous scam review sites that are designed to deceive and mislead consumers. These sites often provide biased or false information in order to promote certain products or services and earn a commission. To protect yourself from falling victim to these scams, it's crucial to know how to identify and avoid them. In this article, we will guide you through the process of spotting scam review sites, enabling you to make informed decisions and save your hard-earned money.
Researching the Website
Before trusting a review site, it's essential to thoroughly research the website itself. By examining various aspects of the site, you can assess its credibility and determine if it is a legitimate source of information. Here are a few key factors to consider:
Checking the Domain Age and Registration
One of the first steps in researching a review site is to check its domain age and registration details. Scam review sites often have recently registered domains or use domain privacy services to hide their identity. Genuine review sites, on the other hand, tend to have established domain histories. You can utilize domain lookup tools to obtain this information.
Assessing the Site Design and Layout
A professional and well-designed website is generally a positive indication of credibility. Pay attention to the overall appearance, functionality, and user experience of the site. Scam review sites are more likely to have an unpolished look, with poor navigation and layout. If a site appears hastily put together or lacks a cohesive design, it is wise to approach it with caution.
Verifying the Site's URL and Security
It is crucial to verify the legitimacy of a website's URL and ensure that it is secure. Genuine review sites typically have URLs that reflect their purpose and are not overly complex or misleading. Additionally, reputable review sites make use of SSL certificates to protect user data and provide a secure browsing experience. Look for the padlock symbol in the website address bar to indicate a secure connection.
Examining the Site's Branding and Logo
Legitimate review sites often have established brands with recognizable logos. A professional-looking logo and consistent branding throughout the site can increase its credibility. Be wary of review sites with generic or poorly designed logos, as they may be indicative of a scam.
Investigating the Site's Navigation and User Experience
Scam review sites often prioritize pushing users towards specific products or services rather than providing objective and helpful information. Pay attention to how the site navigates and whether there are intrusive pop-ups or excessive advertisements. If the site seems more concerned with pushing products rather than providing unbiased reviews, it is likely a scam.
This image is property of images.unsplash.com.

Analyzing the Reviews
The reviews themselves are the heart of any review site. It is crucial to analyze the content and quality of the reviews to determine their trustworthiness. Here are a few aspects to consider when assessing the reviews on a site:
Evaluating the Quantity and Quality of Reviews
Genuine review sites tend to have a wide range of reviews for various products or services. Take note of the number of reviews available and consider whether they cover a diverse range of opinions. Scam review sites, however, may have a limited number of reviews or an overwhelming concentration of positive reviews for specific products or services.
Identifying Unbiased and Balanced Reviews
Look for reviews that present a balanced perspective, discussing both the positives and negatives of a product or service. Genuine reviewers often provide well-rounded insights that allow readers to make informed decisions. If all the reviews on a site are excessively positive or negative without any nuances, it may indicate a biased and unreliable source.
Recognizing Overly Positive or Negative Reviews
Scam review sites frequently include exaggerated claims and overly positive or negative reviews to manipulate readers. If a review seems too perfect or too dismissive, it is advisable to view it skeptically. Genuine reviewers tend to include a mix of positive and negative aspects, reflecting their honest experiences.
Checking for Consistency Across Different Platforms
To validate the credibility of a review site further, cross-reference the reviews with those found on other reputable platforms. If the reviews on the site differ significantly from those on other trusted sources, it should raise concerns. Consistency across various platforms adds credibility to both the review site and the products or services being reviewed.
Checking for Affiliate Links
Affiliate marketing is a legitimate practice in which review sites earn a commission by promoting products or services. However, scam review sites often abuse this practice, prioritizing affiliate earnings over genuine reviews. Here are some points to consider when checking for affiliate links:
Understanding the Role of Affiliate Marketing
Affiliate marketing involves promoting products or services through unique referral links. When a user clicks on the link and makes a purchase, the review site earns a commission. While affiliate marketing is a common practice and not inherently negative, it becomes a problem when it compromises the integrity of the reviews.
Spotting Overuse of Affiliate Links
Scam review sites tend to excessively use affiliate links throughout their content, often without any meaningful reason or explanation. If every recommendation is accompanied by an affiliate link, it suggests that the site's main intention is to earn commissions rather than provide objective reviews. Genuine review sites, on the other hand, use affiliate links sparingly and ensure their recommendations are based on unbiased evaluations.
Investigating the Relationship Between the Site and the Reviewed Products
Research the site to determine if there are any direct or undisclosed affiliations or sponsorships with the products or services being reviewed. Transparency in disclosing any relationships or agree-ments with manufacturers or service providers is vital for unbiased review sites. If such relationships are not disclosed, it raises concerns about the site's credibility and impartiality.
This image is property of images.unsplash.com.
Verifying User Testimonials
User testimonials can provide valuable insights and help inform consumer decisions. However, scammers often fabricate testimonials to deceive unsuspecting users. To distinguish between genuine and fake testimonials, consider the following factors:
Differentiating Genuine and Fake Testimonials
Fake testimonials often use stock images or generic names, lacking specific details or personalization. Genuine testimonials, on the other hand, are more likely to include real names, unique perspectives, and specific experiences. Look for testimonials that provide credible evidence of the user's experience with the product or service.
Assessing the Level of Detail and Specificity
Authentic testimonials tend to be detailed and specific, highlighting particular aspects and experiences. They often include relevant information about the user, such as their occupation or location, which adds credibility. In contrast, fake testimonials may be vague, lacking specific details that can be verified or validated.
Checking for Duplicates Across Multiple Websites
To determine the legitimacy of user testimonials, search for identical or similar testimonials across different websites. If the same testimonial appears on multiple sites under different names or locations, it is likely a fabricated testimonial created by scammers. Genuine testimonials are unique to the individual and are not replicated verbatim across multiple platforms.
Assessing the Tone and Language
The tone and language used on a review site can provide clues about its trustworthiness. Scam review sites often employ specific techniques to manipulate readers. To identify these techniques, pay attention to the following factors:
Identifying Sensationalist Language and Claims
Scam review sites frequently utilize sensationalist language and make extravagant claims to attract attention and manipulate readers. If the site uses excessive superlatives or makes unrealistic promises, it is a red flag. Genuine review sites maintain a balanced and informative tone, avoiding unnecessary hyperbole.
Recognizing Excessive Use of Superlatives and Hype
Take note of the frequency and context in which superlatives and hype are used. Scam review sites often rely heavily on exaggerated language to create a false sense of urgency or superiority. Genuine review sites focus on providing accurate and unbiased information, avoiding excessive hype.
Analyzing the Overall Professionalism and Objectivity
Professionalism and objectivity are key indicators of a reliable review site. Consider the overall presentation, grammar, and clarity of the content. Scam review sites often lack professionalism, with poor writing quality and an unprofessional tone. Genuine review sites uphold a high standard of objectivity and professionalism, ensuring readers can trust their evaluations.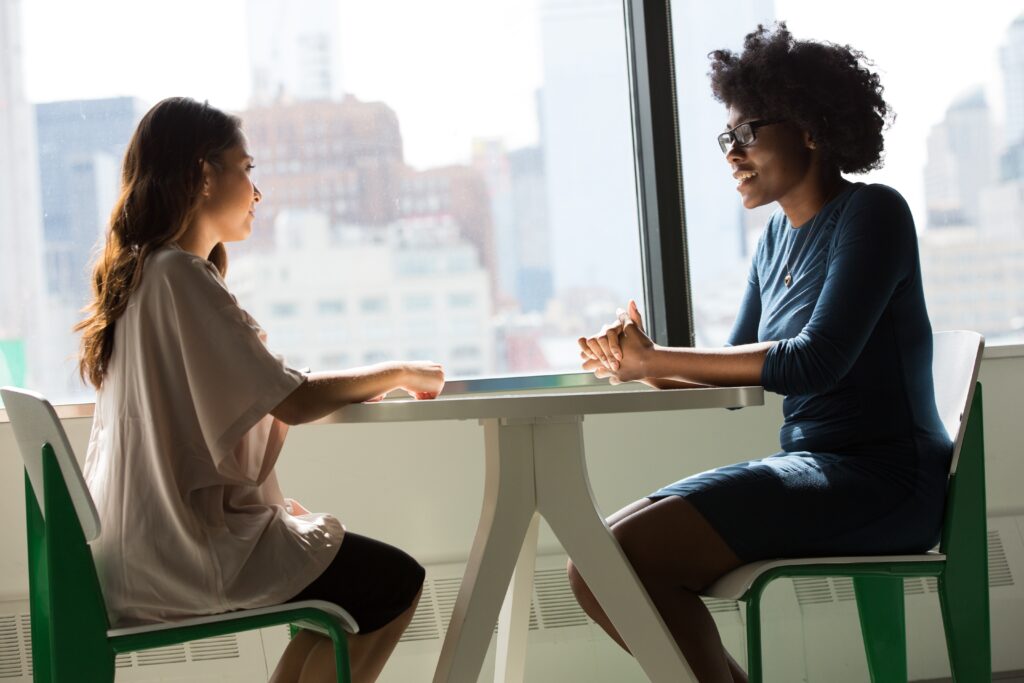 This image is property of images.unsplash.com.
Investigating the Site's Reputation
A review site's reputation can speak volumes about its legitimacy and trustworthiness. Investigate the site's reputation and consider the following steps:
Searching for User Complaints and Negative Feedback
Look for online forums and discussion boards where users share their experiences with the review site. Genuine complaints and negative feedback can help you gauge the site's reliability. If you find numerous complaints about biased or false information, it is best to steer clear of that review site.
Checking Online Forums and Discussion Boards
Online forums and discussion boards provide a wealth of information. Look for discussions related to the review site you are researching and see if reputable users and authorities provide any feedback. Reputable review aggregators and authorities can help verify the authenticity and credibility of the site.
Consulting Reputable Review Aggregators and Authorities
Consider consulting reputable review aggregators or authorities in your research. These platforms often provide expert opinions, ratings, and insights on various review sites. Their analyses can help you make well-informed decisions and avoid falling victim to scam review sites.
Examining the Site's Contact and About Us Pages
The availability of contact information and an informative About Us page can provide essential insights into the legitimacy and transparency of a review site. Here's what to consider:
Verifying the Availability of Contact Information
A trustworthy review site will offer clear and accessible contact information, allowing users to reach out with any questions or concerns. Look for a dedicated contact page, which should include an email address, physical address, and/or phone number. If a site lacks this crucial information, it may indicate a scam review site.
Assessing the Credibility and Transparency of the About Us Section
An authentic review site will have a comprehensive About Us page that explains its purpose, mission, and the team behind it. Be cautious of sites that provide minimal or vague information about their background. Genuine review sites value transparency and will proudly share information about their organization and team members.
Checking for Professional Credentials or Certifications
Some review sites pride themselves on having professional credentials or certifications that add to their credibility. Look for indications of relevant expertise or affiliations that establish the site as a reputable source. Bear in mind that while certifications can be a positive sign, they are not the sole indicator of trustworthiness.
Checking for Transparency and Disclosure
To ensure complete transparency, genuine review sites often disclose any advertising or sponsorship affiliations. By considering the following factors, you can identify hidden agendas or biases:
Assessing Advertising and Sponsorship Disclosures
Transparency in advertising and sponsorship disclosure is essential. A trustworthy review site will openly disclose any paid advertisements or sponsored content. If a site lacks transparency in this regard, it may prioritize financial gains over providing unbiased reviews.
Verifying Compensation or Commission Disclosure
If a review site earns commissions through affiliate links, it should disclose this information clearly. Genuine review sites openly communicate their compensation structure, ensuring readers understand the site's motivations and any potential biases that may arise from affiliate marketing.
Identifying Hidden Agendas and Biases
Pay attention to any potential hidden agendas or biases that may influence the reviews and recommendations on a site. Genuine review sites prioritize delivering unbiased and honest information, free from any undue influences. Hidden agendas may manifest in excessive favoritism towards specific products or services, which can compromise the site's reliability.
By following these guidelines and exercising a healthy level of skepticism, you can successfully navigate the vast landscape of review sites and protect yourself from falling victim to scams. Remember, genuine review sites aim to provide objective and impartial information, helping you make informed decisions and save your hard-earned money.