Seeing Jaffna after 40 years was a dream come true for me. So why should you too bother with such a long tiring journey? The amazing ice cream of course and The climate and the atmosphere too is quite different to what you can experience in the rest of Sri Lanka. The people are so different and yet warm. We had to make toilet stops in many homes along the way – so we know when people welcome us to their privies with smiling faces – they are truly kind people.
I was half expecting a bombed out shell of a city but was surprised by a jostling metropolis ready to take its own place on the world's stage. The roads right upto the centre of Jaffna was excellent.
Planning a trip to Jaffna
Resisting the urge not to plan my trips before hand has been a significant character flaw of mine for a number of years – however, this time I decided to plan out everything unto the minutest detail and it did pay dividends. One thing you need to have is a plan "B" since things won't turn out the way you expect especially when it comes to restaurants and toilets. Always have a good map or you can use google maps as the roads seem to appear and disappear mysteriously and also there are a number of military installations close to which civilians are not allowed to travel so always be wary and keep asking for directions even if you are a macho male type.
You need to ensure that you book a good hotel in Jaffna we booked a poor hotel called the Tilko City Hotel that was very poor and that nearly wrecked the entire trip. A internet search might not bring up a good hotel at the beginning but keep looking because this is an important part of your entire trip.
What to look for on the way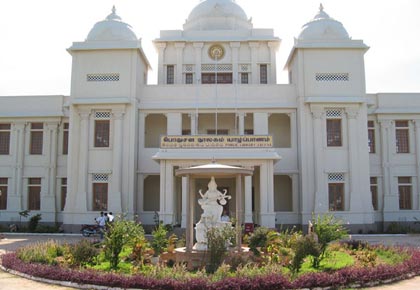 As we decided during our planning stage we proceeded from Colombo to Jaffna by first travelling to Puttalam. The road was exceptionally good with less traffic and well maintained – by Sri Lankan standards. Then we made our way to Anuradhapura. From Anuradhapura to Kilinochchi the road was deserted but resist the urge to speed since there are the occasional military checkpoints along the way. The main check point where all vehicles have to stop is at Omanthai.
In Kilinochchi you need to look at the LTTE water tank – a fallen monument to the war. Hasalaka Gamini Memorial and the War Memorial constructed by the GOSL are also important so get down and stretch your legs and take a few photos. Munch down on those snacks cause you have quite a bit more to go before you can reach your destination.
The Hasalaka Gamini Memorial also has a video presentation about this war hero so spend some time to learn the history of this conflict and the actions of this hero. The other attractions and towns on the main road itself so you won't miss them.
Also remember that when you drive through the Elephant Pass that this is the only point in Sri Lanka where you can see the sun rise and sun set from a single location. So don't forget to take a few photos here.
Tour the city of Jaffna
Don't forget to see the following main sites in Jaffna: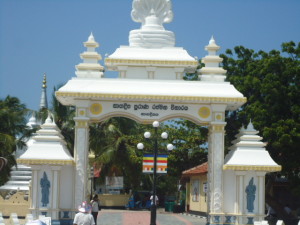 Nagadeepa Purana Viharaya Temple – is the main point of pilgrimage of Buddhists as this is a place that Buddha visited a large temple has been built in this location – you need to take the ferry to reach the island, which is an adventure in itself as these are choppy seas!
the Jaffna Fort – visit this place in the evening when its cooler and is jostling with other sight seers good place to have an ice cream,
Alfred Duraippa Stadium, Clock Tower, Jaffna Library – significant historical sight not to be missed, High Court, Ariyankulam Buddhist Temple,
Nallur Temple – is the main Hindu Kovil don't forget to remove your shirt and slippers before entering. A very impressive temple
Jamunari Bottomless Well, Manthirimanai (King Sangilians Palace) You should then travel through Araly Road, Karainagar and Casuarina Beach – is a major attraction for Sun lovers.
Don't forget that you need to visit all the sights during the daylight hours – I had a major problem with the timing on the first day of touring Jaffna.
Visit to the Suburbs
Drive through Mathagal, Keerimalai Tank – this sight has a important Hindu Kovil and you can take a dip in the water if you want to there are changing rooms for men and women, Mavettapuram Knathasami Kovil, Thellipalai Amman Kovil, Chunnakam, Kantharodai, Point Pedro – don't forget to take photos here there is a point marker and a nice pier with a good view of the sea – Northern most point of Sri Lanka.
Charty Beach is another main beach in Jaffna its still very clean and have a few spots to have a snack there and go through KKS Road and visit the Jaffna University. Its very easy to get lost in the Suburbs since the roads are not well marked and there are army camps that do not allow you to use roads in high security zones so you need a really good map or a good tamil speaking guide to help you out here. Also don't forget to look at LTTE training facilities for the sea tigers and Sea tiger leaders former residence.
On the way back
Don't forget to visit the war museum were all the captured LTTE boats, submarines, planes and weapons are on display – you will find this on the way to Mullaithivu. Don't forget to get down and take a few photos. Even if you are tempted remember not to play with the guns.
Go to Mullaithivu through Paranthan visiting Nanthikandal Lagoon where the last battle took place. It has a large war memorial and victory monument that you can't miss. Take a few photos and visit the small museum here.
Then you can take the road that goes to Anuradhapura and see Puliyankulam and Vavuniya along the way. Don't be afraid to get down and stretch your legs and have a tea if your tired.
Wilpattu National Park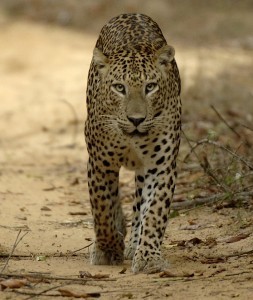 After staying overnight at a hotel in Anuradhapura don't forget to go to Wilpattu National Park – which is Sri Lanka's largest national park. It has been closed for a long period of time during the war but now is safe to take a safari tour there. Amazing enough we were able to spot a leopard in the day time in plan sight on the road which is exceptionally rare event. Also many other fauna such as elephants, snakes, crocodiles, peacocks and deer are also found in this National Park.
Stopping for Tea
Stop for tea in Puttalam since the ride home is a long one – we had sandwiches too at Anathaya Hotel – a new hotel just by the sea.
Home at Last
We reached home quite late in the night round about 11 pm due to a religious procession in the road leading to Colombo. But was very happy that we had planned out everything beforehand this made a big difference in getting the most out of the limited time that we had for the sightseeing.